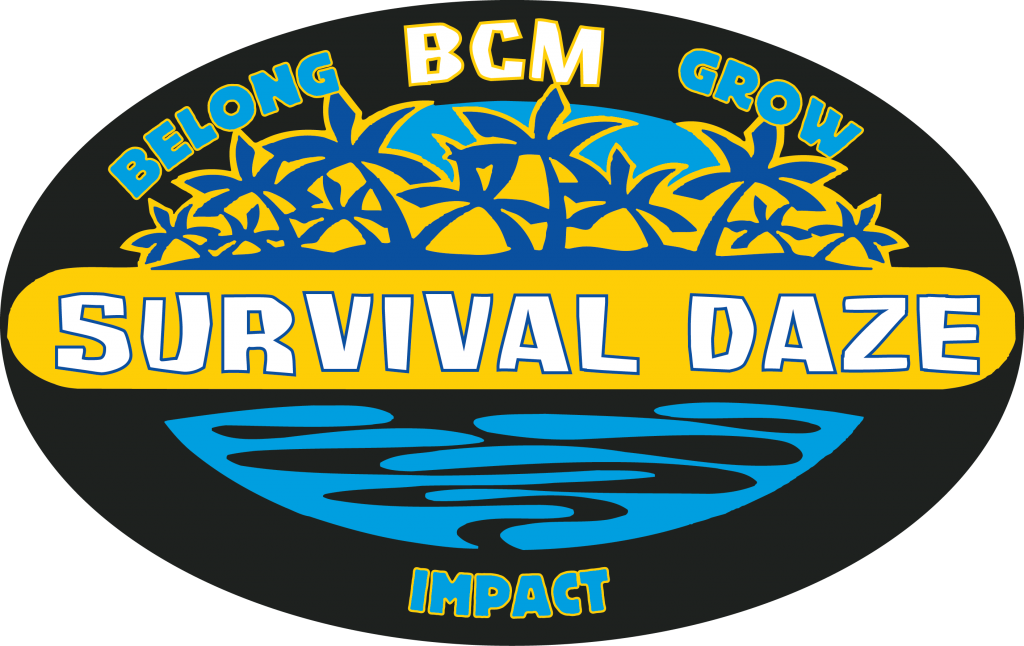 SURVIVAL DAZE (AUG 12-20) is for any new student to Ga Southern:  Freshman or Transfer.  We have a whole week of food, fun, new friends, getting your priorities off to a good start, and forming a whole new GSU family!
There is NEVER a cost to be a member of the BCM!!
The cost for Survival DAZE, however, is just $20 –  this provides for all the activities of the week, food, fun, a great t-shirt and an awesome text book of discipleship!  Don't miss out.  It will be well worth it for you!!
SURVIVAL daze is the theme for this year… LEARN HOW TO SURVIVE….belong, grow, and impact your world!
/>Complete the Survival Daze Registration below after you pay through Paypal.
Survival Daze Registration
Partial Schedule for the week:
Here is a summary of what we have planned for  "New Eagles" at the BCM.  You may not be able to make every event.   Come to all you can.  Just let us know and we'll fill in the details.
SURVIVAL DAZE: "Survivor"
Sunday, August 13

9:20am- leave from the BCM to go to Sunday School and Church at First Baptist Church downtown (Service starts at 11:a.m- 108 N Main St., if you just want to join us there). FBC is providing lunch after the Service.
7 pm – Find your classes and chill at the BCM

Monday, August 14

6 p.m. -Hangout at BCM – a friendly hang out time with other students and then head over to DAY ONE together at Paulson Stadium @ 6:30 p.m. to learn all about "Southern Traditions"

Tuesday, August 15

Worship at 8pm "Primetime"- music by our PrimeTime Band, relevant messages, videos and life stories– worship by and for students.
9pm: After the service at the BCM: * Men's night- cookout at the RAC Pavilion, play at the RAC, then over to Sweetheart Circle to join the girls in a game of Capture The Flag! * The ladies:  Popcorn and PJ's (and for the adventurous, Capture the Flag with the guys at Sweetheart Circle)

Wednesday, August 16

11:30 or 12:30- BCM Luncheon provided by SOUTHBRIDGE Church: After going through buffet line, a brief devotional will be shared while you are eating so you can get to your next class on time!!  We do it twice so you can fit it into your schedule! It's always free the first time you come to luncheon, so bring your friends!

Thursday, August 17

7pm LOW COUNTRY BOIL (provided by FBC) and FAMILY GROUP REVEAL at the BCM. (After the Low Country Boil, we will introduce upper-class "moms" and "dads" who will lead Freshmen and Transfer Bible Studies for the semester—you will be joined by new "brothers" and "sisters", "aunts" and "cousins," "uncles" and others who will be "family" to you.  Each family will share together, grow, have fun, be there for one another, do competitions with other families, go on "family road trips" and more…

Friday, August 18

7 pm Extreme Challenge night!!! ….SURVIVOR! challenges and BONFIRE. SURVIVAL ISLAND Winners and prizes for teams. Wear your best crazy tropical outfit.  Rain or Shine!

Saturday, August 19

family group road trip (to Savannah, beach, or whatever!)

Sunday, August 20

Meet at BCM at 9:10am- leave from the BCM to go to Sunday School and Church AT Eastern Heights Church for Sunday School, worship and lunch provided by the church.  (Worship is at 10:30- 23805 U.S. Hwy 80 East ,just past Lowes, if you just want to join us there) 

Discipleship Essentials, plus a great t-shirt and activities, food, etc. this semester are included in your $20 registration!
Whew!!  What a busy week.  However, you will have just finished your first week as a college student!  We hope you will choose to make us a part of those memories.
>> FAMILY GROUPS– Bible study, accountability, FAMILY, prayer, priorities, FUN, lip Sync, Costume Party, Family vacation, and more– all semester!!

Survival Daze Registration