Spring Break Missions 2021
March 13-19
Registration and Deposit Deadline is February 24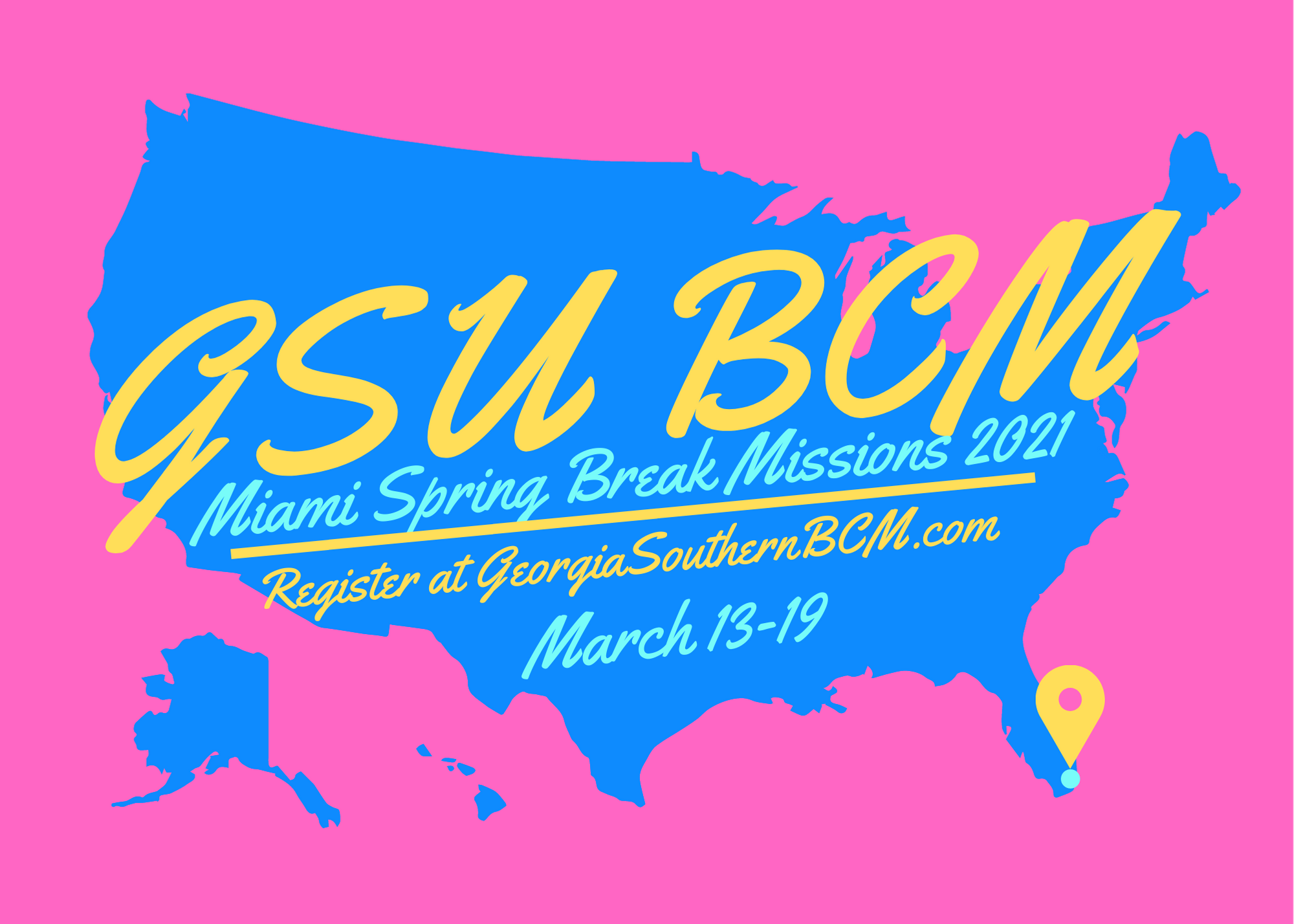 We are headed to Miami, FL for our Spring break mission trip this year! We will be working with NAMB (North American Mission Board) partners and churches in the area to help reach the people of Miami.
Rich or poor, famous or not so much, one thing is certain: The people of South Florida need Christ. In this dense population zone, 78.8 percent of the population is lost.
We will be working with a mix of church plants (new churches) and established churches to help reach the community in many different ways such as neighborhood events, physical labor, sharing our faith, and more!