CHIPPER GASTON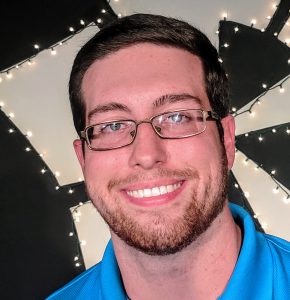 What does it mean to be a young leader for Christ?
That's not a common question the average Christian college student will hear on a Sunday morning at their local church. However, this is no fresh issue with the church . Paul w
rote to Timothy
"Let no one look down on your youthfulness, but rather in speech, conduct, love, faith and purity, show yourself an example of those who believe." 1 Timothy 4:12
Paul knew that people would question Timothy's ability to lead the church in Ephesus because of how young he was. He was telling Timothy to prove those objectors wrong in showing how he was the right person to lead that church. It doesn't matter who you are or how old you are in the flesh. What truly matters is who you are in the Spirit.
We can take these ideas from Paul and embrace them in our own lives. Here are a few things to keep in mind in order to live out being a young leader for Christ.
The first step to take is a willingness to be used by God. Start with saying to God "Here I am, send me" just like Isaiah did, and God will use you. God can't use you if you don't take the first step and follow His leading. He requires your obedience and humility so that you follow His plan, not your own, and His plan is more perfect and more detailed than anything we can come up with.
The most important thing for us to do in order to be effective leaders for Christ is for us to spend time with God each day. Joshua 1:8 says, "This book of the law shall not depart from your mouth, but you shall meditate on it day and night, so that you may be careful to do according to all that is written in it; for then you will make your way prosperous, and then you will have success." We need to constantly be filled with the Holy Spirit if we are going to have success with ministry and with anything else we put our hands to. We also don't need to give God our leftovers when we spend time with Him. George Mueller made the assertion that he was so busy that he couldn't afford to spend less than four hours a day in prayer. We can all learn from that example.
Lastly, we don't need to underestimate the power of the Holy Spirit in us. Five Williams' College students started the Haystack Revival at the beginning of the 1800s, so why can't history repeat itself now with us? The same Holy Spirit that was alive in the early church is alive in us today, so let's not put the Holy Spirit in a box and tell Him what He can do. We need to listen for His leading and watch our expectations be blown away.
Young adults, we don't need to let others look down on our youth. We may be able to prove them wrong, if we depend on God as our guide. We CAN do incredible things in the name of Jesus. Ask God to use you to do things that will blow your mind, and He will!
May God bless His young people,
Chipper Gaston
Campus Minister Intern
Georgia Southern University
Baptist Collegiate Ministries