The BCM at Georgia Southern
Box 8117 Statesboro, Ga 30460
1701 Chandler Road – a block down from the new Zaxby's
912-681-2241
---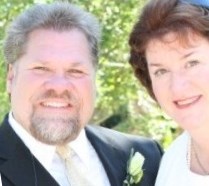 Dr. Jerry Johnson  *  jjohnson.bcm@gabaptist.org
Senior Campus Minister
Dr. Jerry is the Senior Campus Minister at the GSU BCM.  Jerry received both a Master's degree and a Doctor of Ministry degree from Southern Seminary in Louisville, Kentucky. A native of Virginia, his undergraduate work was done at Bluefield College and Old Dominion University. Before coming to Georgia Southern in 1995 as the Senior Campus Minister for the BSU, he served for 12 years as the campus minister at Columbus State University in Columbus, Georgia. He's happily married to Leslie. They have one great son, Daniel, a graduate of UGA and campus minister intern at Tennessee Tech in Cookeville, TN.   Daniel is married to a Georgia Southern / UGA graduate.  Sarah Wiseman Johnson is a pharmacist in Tennessee.
---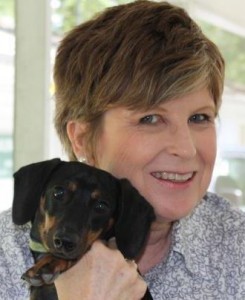 Donna Blackburn  *  dblackburn.bcm@gabaptist.org
Campus Minister

Donna Blackburn is our other full time Campus Minister at the Georgia Southern BCM and is working mainly with the BELONG Council. Donna graduated from Tift College in Forsyth,Georgia. She attained her Masters at Georgia State University and studied further at Columbia Presbyterian Theological Seminary in Decatur, Georgia. She worked in the GBC office coordinating the state BSU summer missions program before coming to Georgia Southern. She has been here since June of 1991. Donna is originally from Coleman, Georgia.
---

Tyler Hoffpauier  * tyler.hoffpauir@gmail.com
Campus Minister (Intern)

Tyler is our Campus Minister working mainly with the GROWTH Council. Tyler is a Journalism Major of Arkansas State University and a graduate of New Orleans Baptist Theological Seminary.  His wife Jana is teaching English in the Statesboro area.
---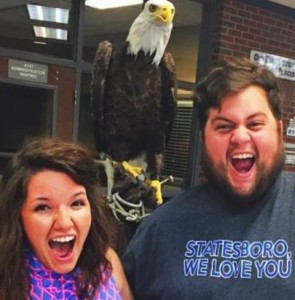 Jana and Ben Phillips  * bp01287@georgiasouthern.edu
Volunteer Campus Ministers

Ben & Janna work as Volunteer Campus Ministers. JANA and BEN both graduated from Georgia Southern.  so glad to  have these servants pouring into our leadership team!
Ben is also the BCM faculty Advisor!
---
BCM Council- Student Leadership:
| | | | |
| --- | --- | --- | --- |
| | Council? | First Name | Last Name |
| | President | Kaleigh | Heath |
| | Growth VP | Ethan | Green |
|   | Growth "Convo" | Abby | Everett |
|   | Growth Dnow | Rachel | Heath |
| | Growth- Men's Ministries | Timothy | Burnsed |
| | Growth Prayer | Bradley | Thompson |
| | Growth Freshmen Ministries | | |
| | Growth Women's Ministries | Hannah | Spurlock |
| | | | |
| | | | |
| | Missions VP | Laurel | Ozier |
|   | Missions Intl | Rebecca | McClellan |
| | Missions Luncheon | Hunter | Parmer |
|   | Missions prayer | Ashlyn | Collins |
| | Missions Local | Alan | Upchurch |
|   | Missions Fundraising | Emily | Beard |
| | | | |
| | | | |
| | Outreach VP | Ashleigh | Holmes |
|   | Outreach Evangelism | Katie | Fisher |
| | Outreach Fellowship | Samantha | Hickman |
| | Outreach Campus Engagement | Phillip | Sapp |
| | Outreach Intramurals | Elizabeth | Smith |
| | Outreach Connections / Social Media | Ashlynn | Waite |
|   | Outreach Prayer | Sarah | Ward |
| | | | |
| | | | |
| | Worship VP | Janna | Jordan |
|   | Worship Band | James | Roberts |
|   | Worship Creative Worship | Samantha | Morris |
| | Worship Prayer | Jessica | Lavender |
|   | Worship Production | Aaron | Ratliff |
|   | Worship Video and Drama | Ida | Warme |
| | | | |
| | | | |
---
---